Reviews Dapper Street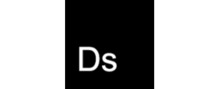 Are you searching for a new coat, hoodie, trousers, swimwear or shoes to complete your next outfit? Do you need to update your wardrobe for your first job or need new leisurewear clothing for weekend adventures in the city with friends? Choosing clothing, footwear, fashion accessories and gifts may leave you feeling lost in the near-endless number of online shops and clothing retailers. Where do you even begin to search for your next jacket or jumper? One of the online shops you might have come across is Dapper Street. If you're interested in any one of their thousands of products, but you're unsure of the business this highlights the importance of reviews of Dapper Street. Our customers' reviews will help you to make up your mind with real-world advice on what to expect from this company. Read customers' reviews of Dapper Street to better equip yourself with knowledge about their online shop, customer service, product quality and their delivery and returns policies.

About Dapper Street
Dapper Street was established in 2013 as an online shop for clothing, footwear, fashion accessories, gifts and grooming. The company has since expanded its catalogue of brands and clothing items, together with the opening of two brick-and-mortar stores in Newbury, West Berkshire and Witney, Oxfordshire in England. Dapper Street's line of clothing and fashion items are aimed at the street style with its contemporary menswear products. They stock brands from around the world in men's premium streetwear styles and brands.

Products and Services of Dapper Street
This online shop specialises in men's fashion with streetwear-inspired styles. Dapper Street don't manufacture any products, but rather imports, curates and retails brands and products from recognized companies around the world. Their online shop offers clothing, footwear, accessories, gifts and grooming products.

Dapper Street's online shop processes payments by credit or debit cards only. They offer free delivery on all purchases to addresses within the United Kingdom. All delivery is carried by the Royal Mail service unless an order is deemed too heavy in which case a courier will be used. Dapper Street's deliveries usually take 3-5 working days from the date of dispatch to be completed. This company is also able to deliver to addresses outside of the United Kingdom. Those orders will carry a shipping charge depending on the item's size and weight.

A returns policy is in place on all items and is valid for 14 days from receipt of items. Items that may be damaged or faulty may be returned and replaced or Dapper Street will refund the buyer.In cases of unwanted items, the items must be returned to Dapper Street unopened and unused for a refund or an exchange. Such items delivery to be returned to Dapper Street will be paid for by the buyer.

Compliments, Complaints and Tips about Dapper Street:
Have you purchased clothing, footwear, grooming, gifts or fashion accessories from Dapper Street before? We would love to hear about your experience of their products, delivery and customer service. How easy did you find browsing their website and catalogue of fashion items? Did you find their online shopping and checkout process easy? Did they deliver your ordered items on time? What do you think of their customer service? Would you recommend this company and its products? Please write a customer review to help us to offer accurate information for customers to use when considering purchasing products from Dapper Street so that other customers will better know what to expect.

Which are the best items to purchase? Which are the must-have streetwear staples?Read other customers' reviews about Dapper Street to find out more about this company and its products.
Online-Shops für Nazis: Wir suchen die Anbieter | STRG_F