Reviews Circle Fashion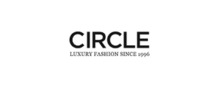 When you appreciate luxury fashion and designs, to be able to find a good retail store where you can look through all your favourite designers is appreciated. It makes shopping more comfortable, fun and you can always take advantage of their sales and discounts. But when you are paying a high price for quality clothes, you also want to make sure you're not just paying for the items but for quality service and pleasant experience. Circle Fashion has earned its reputation as one of UK's leading designer menswear retailers with also great customer service. To find out if they have stayed true to their approach, read our customer reviews and see if customers have felt satisfied with the overall experience at this store.
About Circle Fashion
Circle Fashion is a designer retailer, it has been selling quality designer menswear since 1996, and currently also sells designer womenswear and kidswear. Each season, Circle Fashion handpicks and buys the best items from the latest collection of recognized designer labels like Armani, Dsquared, Dolce & Gabbana, Vivienne Westwood, Alexander Mcqueen, Balmain, Fendi, Valentino, Off-White, Versace, Stone Island, C.P Company, Paul Smith, Hugo Boss, Barbour, Versace, Canada Goose, Givenchy, Moncler, Kenzo and more. Their flagship store is located in Huddersfield, Yorkshire, where you will find shop assistants with great insight into the collections and brands they sell. They are open Monday through Saturday from 10:00 a.m. to 6:00 p.m., and Sundays from 11:00 a.m. to 4:00 p.m.
Square Online - Set Up Online Shopping for Retail
Products and Services of Circle Fashion
In their stores, you can find designer clothes and items for men, women and kids. Some of the products they sell are footwear, jeans and denim, dresses, coats and jackets, shirts, sweats & hoodies, t-shirts, polos, suits, joggers, shorts, underwear, swimwear, tracksuits, skirts, accessories and more. Circle Fashion usually delivers in 3 to 5 days within the UK, deliveries for purchases above £100 are free and they have a £6.00 charge if under £100. For EU orders, delivery times are around 6 to 8 days and the price is £15.00 per order. International orders have a £20.00 cost per order and they can take around 7 to 10 working days to arrive. If you are not satisfied with your purchase you can return the item in its original condition within 14 days after the arrival of the item. Circle Fashion will issue a full refund to the card the order was placed or exchange it for another size or colour if you wish to.
Compliments, Complaints and Tips for Circle Fashion
If you are a designer fashion enthusiast and have already done some shopping at Circle Fashion, please share your tips and feedback with other potential customers who want to find out what others' experiences has been like before making a decision. Did you find the designer brand and items that you were hoping to find at this store? Did you visit their physical store and, if so, how was the customer service like? Or if you ordered an item online, was the delivery service efficient and attentive? Let us know all the details of your experience so readers can gain some insight.