Reviews Casio Outlet Store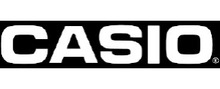 Are you looking for electronics that are proven, reliable, and high-quality? How often have you bought a gadget or cheap digital watch only for it to break a few weeks later? How do you know if the electronic products you're buying are original? What about the store selling them: are they reputable? You'll only know that from customer reviews, feedback, and experiences of real-world customers. An electronics name such as Casio is world-renowned for their quality, affordability, and reliability. Buying from the Casio Outlet Store should be a great experience. Read customer reviews to find out.

About Casio Outlet Store
Casio Outlet Store is an online electronics shop dealing directly in Casio products for customers in the United Kingdom. This store is an authorized outlet for Casio products. They offer the following categories of products: watches, electronic musical instruments, calculators, label printers, point of sale solutions, cash registers, projectors, digital cameras, and handheld terminals. Shoppers are required to create an online account with Casio Outlet Store to complete their purchase. Key products from Casio are their range of G-Shock watches. Casio is makers of the most watches in the world and is the most bought watch brand in the world. Their catalogue of electronic musical equipment includes keyboards, grand hybrid pianos, beginner pianos, professional keyboards, home electronic pianos, and accessories. Their Electronic Point of Sale Systems (EPOS) for hotels, pubs, clubs, cafes, shops and restaurants. Each EPOS is tailored specifically for each industry and all are based on Android software for easy-to-use interfaces. Casio's range of calculators includes graphical calculators, scientific calculators, financial calculators, printing calculators, pocket calculators and desk calculators. Cash registers available from the Casio Outlet Store includes the SR series that connects to your smartphone via Bluetooth to increase its functionality and connectivity to your business' other systems. The SE series of cash registers are traditional in style and function.

Products and Services of Casio Outlet Store
Casio Outlet Store offers shipping at additional cost to customers. During the checkout process, customers can select their desired delivery speed: free shipping for orders over £50 (and under is charged at £6.64) and takes 3-5 working days for delivery. Express delivery takes 1-2 working days and is charged at £10. A 90-days returns policy is in place. Refunds will take 5-7 days to process.

Compliments, Complaints and Tips about Casio Outlet Store
Have you purchased an item from Casio Outlet Store? Did it arrive on time? Were you satisfied with the quality of the product? Did you find their website's checkout process to be straightforward? Did they accept your preferred payment method? Did you need to return an order and if so, how did you find their customer support to be? Would you recommend Casio Outlet Store to your friends and family? We would love to read your feedback, experiences and insight into this company and its customer service. Please consider writing a customer review as these help would-be shoppers to learn exactly what to expect from this business.

Read other customers' reviews to decide whether you should shop at Casio Online Store.
My Favorite Online Shops & How I Order