Reviews Carethy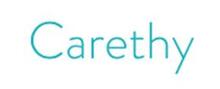 Some people don't pay much attention to their beauty and wellness routines while others are obsessed with them and truly make it a part of their daily lives. Either way, we all need to take care of our bodies and health frequently and most of us truly enjoy to do so. Carethy is a platform designed to cover every type of personal care need that customers may have since it has one of the largest catalogues out there and expands through many categories. In this page, you will find customer reviews about Carerthy which will give you extra information about this company and its services.
About Carethy
Carethy is a health and wellness multi-channel online platform, developed by a company with broad experience in business and e-commerce. Their team consists of a group of young professionals that work in an innovative environment with offices in Llinars (Barcelona). They have a large infrastructure like a 32000 square-foot warehouse with thousands of products in stock and a logistics provider. All of this allows them to offer good service to their clients, make sure products arrive as quickly as possible and be able to ship their products to more than 140 countries. Carethy has in stock over 70,000 products in a broad list of categories. They offer products in categories like dietetics and nutrition, beauty, hair care, skin, sport, herbalists, perfumes, makeup, pregnancy, hygiene and health, and childhood.
How to Make an Online Store - eCom Tutorial
Products and services of Carethy
They claim to work with the best personal care brands and they are constantly expanding their brands and portfolio. Some of the most well-known brands they work with are Martiderm, Phyto, Kérastase, Solgar, Lierac, Isdin, Lancaster, Pranarom, Nuxe, Maybelline, Martiderm, Solgar, SoriaNatural, and there are thousands of others. To find their products online you can head to their website and either go directly to the top menu bar and navigate between the different categories and products, you can go to the top-centre of the webpage and use the searcher typing the product you wish to find, or you can search for a product by using the brand list section which you will find on the homepage footer. Carethy offers a flat rate for the shipping of 6,95€, which will be charged for orders under 50€. If the order is over 99€, the shipping is offered for free. As payment methods, Carethy accepts Visa, Mastercard, Maestro and American Express. You can also pay through Paypal or a bank transfer as they can provide you with a bank account where you can directly pay to. All payments are secured through their platform with a secured network in cooperation with the Spanish bank CaixaBank. Customers can also subscribe to their newsletter and receive a 10% discount on their orders. With their order confirmation customers receive information on the estimated time of delivery.
Compliments, Complaints and Tips for Carethy
Are you already familiar with Carethy? Are you a wellness and beauty product fanatic and already have experience with this platform? Do you have any tips or recommendations for Carethy or customers who may be thinking of shopping through their platform? If you do, don't hesitate to share your opinion with us, your feedback can be very valuable for other users who are just starting to get to know this company.