Reviews BoohooMan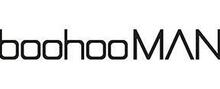 Are you looking for a stylish outlift, the latest trend in menswear fashion or the best styles of your favourites? Clothing, footwear, activewear and accessories don't have to cost a fortune to look your best. Do your local shops not have what you're looking for available? Going online is your best bet. But where do you look? Which shop offers the styles, designs, and most importantly, affordable clothing? You might have seen the name BoohooMan in the search results and wondered whether it is a reliable and reputable online clothing store? What about if their products' quality is top-rated and their customer service is first-class too? The only way to know those answers is to read customer reviews of real-world people. That is why reviews are so important in our world of online shops.

About BoohooMan
BoohooMan's menswear products are aimed at 16-30-year-old men. It is part of the Boohoo Group PLC, a business based in Manchester, England with a manufacturing facility in Leicester, Leicestershire, England. It retails its own fashion label with the latest trends and contemporary styles at affordable prices. Clothingcategories include outerwear, tracksuits, jeans, hoodies, sweatshirts, sweatpants, t-shirts, vests, sweaters, cardigans, shirts, pants, suits, shorts, two-piece sets, swimwear, onesies, loungewear, underwear, and socks. Accessories available are jewellery, watches, hats, caps, belts, bags, wallets, grooming products, gifts, novelty items, and suit accessories. Customers can also shop from BoohooMan collections: BoohooMan X Boo Johnson, BoohooMan X Eddie Hall, Ecru Collection, BoohooMan X Swae Lee, BoohooMan X Adobe, His and her Tracksuits, activewear, band and licence tops. They offer sub-shops for specific items such as Work From Home, Summer Shop, Denim Shop, Muscle Fit, Slim Fit, and Oversized. Band tops include Nirvana, Def Leppard, Death Row Records, Prince, Disney, Tupac, Iron Maiden, Wu-Tang Clan and NASA. Shoppers can select items by filters such as size (from XS to 4XL), style, colour, price range, by fit, and by occasion.

Products and Services of BoohooMan
Payments methods available at BoohooMan are credit and debit cards, Klarna, AfterPay, PayPal, and Apple Pay services. They offer a 28-days return policy and a 21-day refund policy. Shipping is available to all mainland United Kingdom addresses with 3 delivery options: standard delivery takes 1-5 working days and is charged at £3.99; next-day delivery is available at £4.99; DPD Precise Delivery is charged at £4.99.

Compliments, Complaints and Tips about BoohooMan
We would love to read your customer reviews on experiences and feedback you have had dealing with BoohooMan. Your customer review will help other customers to know exactly what to expect when shopping at this company's store. Have you bought jeans, shoes, or jackets from BoohooMan? Did you find your item easily on their website? Is it a straightforward process to use their website's checkout process? Did they deliver your order on time? Did you need to engage with their customer support agents to return or exchange items and if so, were they friendly and helpful? Would you recommend BoohooMan?

Reading other customers' reviews will offer you insight into BoohooMan's products, quality, and customer service.
online shop with me *quarantine edition* | PRINCESS POLLY, MISSGUIDED, URBAN