Reviews Bondara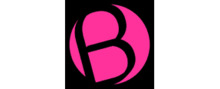 When looking for a good sex shop, and especially if you are going to buy from them online, you want for them to offer quality brands and toys and also be discreet and professional. Bondara offers their clients just that and more, but to make sure you won't make a mistake buying from them, read our customer reviews so you can find out if other people's experiences with this online retailer have been positive.
About Bondara
Bondara is one of UK's largest adult online retailers which specializes in the sale of sex toys, lingerie, bondage and erotic gifts. Their online shop was launched in 2006 by ex-investment banker Chris Simms, and started out with a £60,000 investment. It now has an annual turnover of over £10 million with over 1.5 million orders shipped every year from its 20,000 square feet warehouse in Saffron Walden, Essex. Bondara wants to inspire customers to explore their sensuality and imagination, which they believe forms an essential part of sexual well-being. They assure their customers quality products, with very discreet and tracked delivery service and billing. They have in stock a wide range of well-known brands such as Durex and Fleshlight, and they also offer their own brand and designs. In 2012, Bondara won the ETO award for 'Best Online Retailer'.
Running my Online ART STORE - Shipping, Pins, Prints, etc
Products and services of Bondara
In their platform, they offer a variety of categories like sex toys, male sex toys, lingerie and underwear, sex aids and lubes, adult gifts and games, bondage and fetish, and also a section on special offers and warehouse clearance. Bondara's product designs include Glacier glass sex toys, Bondara Babes realistic Sex Dolls, Bondara Essentials sex aids and Bondara Flirt lingerie, and many more. At Bondara they care about their client's privacy and make of it a priority. They claim their delivery is 100% discreet, with all orders being shipped with discreet, plain packaging (like brown boxes or padded envelopes for smaller items), without the name of the company being on display anywhere or any kind of reference to the items it contains. Plus, very discreet statement of the payment on your card. Regarding delivery times, 95% of Royal Mail Tracked 48-hour deliveries are delivered within 2 working days and 95% of Royal Mail Most tracked 24 deliveries are delivered within 1 working day. Only a small percentage will take slightly longer. Special Delivery orders are guaranteed to arrive within 1 working day and clients get a free UK delivery for orders over £34.99. If you sign up to their emails now you will get a 20% discount on your first order in return, and if you become a member you will get a 5% discount on all orders. Regarding Coronavirus measures, Bondara has not stopped its UK deliveries in spite of the situation. They are operating as normal and clients should receive their parcel within the usual timeframes the company has. They also continue to follow social distancing measures and some slight delays may occur during busy periods.
Compliments, Complaints and tips
Have you already purchased any of Bondara's products? Were you happy with the delivery service and the purchase? If you do have any experience with this platform, please share it with other people who will greatly appreciate your feedback in order to make an informed decision.