Reviews Bombinate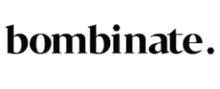 There are many online retailers and e-commerce companies that offer high-end products. From hand-made to crafted products, bespoke designs, and rare materials, luxury goods are made to last. Online shops often offer the same products from the same brands, but it is each website's target market and audience that differs slightly. Searching for luxury goods online is easy, but to find an online furniture and fashion retailer with highly rated products is slightly more difficult. When you narrow your search results, one of those names you will come across is Bombinate. You might be wondering if this company is trustworthy and if their products are genuine. Do you spend your money on their products? Do they deliver to your city? Do they accept returns and exchanges? To know that, you will need to rely on customer reviews from real-world customers. Reading customer reviews about companies such as Bombinate is that potential customers will learn insights about this company and gain info on their processes, procedures, and levels of customer service.

About Bombinate
Bombinate was founded in 2016 in London, England as an online fashion and homeware retailer focusing on high-end consumers for limited-edition fashion, furniture, and accessories for men. This company curates brands and products that suit their target market, focusing on hand-made goods and products of the finest craftsmanship. They built their own brand around three tenets: conscious manufacturing, detail, and quality. Customers can shop for products across 7 categories, namely furniture, home and living, clothing, footwear, accessories, curated edits and craftsmanship brands. Furniture such as chairs, tables, storage, and lighting products are available, with shoppers also able to browse and buy products such as rugs, bedding, cookware, dinnerware, vases, books, mirrors, art, and lifestyle products for sports, adventure, audio, and grooming. Clothing items include coats, shirts, polo shirts, knitwear, trousers, swimwear, loungewear, and underwear, as well as footwear. Accessories on offer include bags, tech accessories, wash bags, sunglasses, watches, hats, braces, wallets, cardholders, and optical glasses. Curated edits are collections of popular items sorted by themes such as "The Mountains" or "NYC?"

Products and Services of Bombinate
Payment methods available to Bombinate shoppers are credit and debit cards. Customers receive free shipping on all orders for delivery to mainland United Kingdom addresses. Delivery usually takes 2-5 working days. Bombinate operates a 30-day returns policy and refunds are processed on the same day items are returned to their offices.

Compliments, Complaints and Tips about Bombinate
Have you bought any products from Bombinate before? What did you think of the quality of the items and are they as high-quality as they are advertised on their website? Was their website's online checkout process straightforward? Did you need to return or exchange any items and if so, were their customer service staff friendly and helpful? Are their clothing sizes guide accurate? Would recommend Bombinate to friends and family? We would love to read about your experience and feedback on their customer levels, products, and services. Please write an honest review (positive or negative) about Bombinate so that others will be able to know what to expect from this company.

Read other customers' reviews to make better-informed decisions on whether to shop at Bombinate.
ONLINE SHOP AUFBAUEN - Die 5 wichtigsten Fragen zum Geld verdienen mit einem Onlineshop