Reviews Vintage Wine Gifts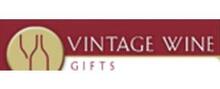 Are you a vinophile? There are many ways to enjoy wine and to collect your favourites, and the online marketplaces have made it possible for wine lovers and connoisseurs to sample products from all over the globe. However, you're wondering which online wine shop can offer vintage wines? There is a number of those e-commerce stores, but which one is trustworthy, reliable and ships the safest? Only by reading customer reviews of real-world customers will you be able to understand what to expect from a wine shop, such as Vintage Wine Gifts, by learning about their product range, their quality of wines and their customer service levels.

About Vintage Wine Gifts
This company was first formed in 1989 as a traditional wine merchant and then transitioned to an e-commerce business to offer customers wine at discounted prices. Vintage Wine Gifts is based in London, England. All wines are stored in temperature- and humidity-controlled conditions until it is shipped to customers. All items are shipped in wooden boxes with a gift card, a vintage chart, storage notes and a description of the wine. They offer wins from 2010 to 1920 vintage wines and ports. Customers can shop by price range, by year, by wine region, and by wine type including champagne, port, cognac, and other drink types such as tequila, vodka, whisky, rums, Armagnac, gin and vintage ales. There are 2,500 different bottles listed in their online shop, with prices ranging from £19.97 to £100,000.00. Customers can choose and create mixed packs, or choose from popular packs. These are made up of 12 bottles of different wines to make a case. This company also offers gift vouchers, monthly wine gifts service, rent a vine gift, cases of vintage wines, christening gifts, wedding gifts, and even wine art. They offer a monthly wine subscription service for vintage wines, while they also offer monthly red wine gifts of 12 bottles per year for £299.00. Each month, customers will receive one specially selected vintage wine bottle, plus accessories and small gifts included. They offer this for white wines and create a mixed red and white wine monthly gift. These packages are also offered as bi-monthly sets and quarterly, too. Also available are Rent A Vine gift: a customer can rent a row of vines in a vineyard and receive three bottles of their vintage wine, plus the opportunity to visit the vineyard in France for a personal tour and guided tasting sessions. These are available from a select few vineyards in France.

Products and Services of Vintage Wine Gifts
Payments are accepted by credit and debit cards and PayPal. Payments made by direct bank transfers are also welcomed. Orders over £89.98 receive free shipping with their standard shipping service for delivery in 2-5 working days. Order less than £89.97 will incur a delivery cost of £6.99. A next-day delivery option is available for £7.99

Compliments, Complaints and Tips about Vintage Wine Gifts
Have you bought wines or gifts from Vintage Wine Gifts? What are your thoughts on their website's online shop and checkout process? Were you satisfied with their service? Did they deliver your order on time? Were you happy with their delivery service and did you need to return any items for some reason? If so, what was your experience of their customer support? Would you recommend Vintage Wine Gifts to friends and family looking for wines and gifts? We invite you to please write a customer review of your experience, your feedback, insights on this company so that other customers will know exactly what to expect from Vintage Wine Gifts.

By reading other customers' reviews, you will learn which products are best, about their delivery speed and tips on which mixers to add to your next cocktail.
UB40 - Food For Thought