Reviews The Drink Shop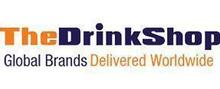 After a hard day at the office, a glass of your favourite wine helps you to relax. It is a relaxing pastime and one that your friends and family can enjoy too. Need a bottle of champagne to celebrate the completion of a work project? Hosting a party? Or, do you need to restock your home wine cellar? Some online drinks retailers can supply you with beers, wines, and spirits. Which one do you look for? The Drink Shop is one such company. How do you know if it is reliable and reputable, that its products are quality and its deliveries are safe and on time? Reading customer reviews will help you to gain insight into this company and you can learn what to expect from its services.

About The Drink Shop
The Drink Shop is based in Ramsgate, Kent, England and is an online drinks retailer. This e-commerce company was founded in 1999 and focuses on the United Kingdom market, but it does deliver to Europe, Africa, and Asia. It is also a wholesale goods supplier to bars, restaurants, and hotels across the United Kingdom. Its online shop offers 6,000 drinks. Customers can order cases of products or create their own case with a variety of different products. They also sell glassware and bar accessories. Users can also browse a list of cocktail recipes and buy products accordingly. Categories of products are wines (red, rose and white, sparkling, sweet and fortified from producers around the world including Italy, Spain, South Africa), beers (ales, ciders, lagers, stouts, wheat beer from crafters in Germany, UK, Italy, the USA), spirits (such as absinthe, cocktail bitters, gins, rums, tequila, whisky, grappa, liqueurs, vodka from Japan, Ireland, Scotland), and mixers (cordials, fruit juices, soft drinks and syrups). They also offer gifts: gift packaging, spirit gifts, wine and champagnes, and other drinks. They have a wine pairing category where customers can shop for products to accompany wine pairings such as BBQ dishes, fish dishes and spicy dishes. Customers can also search their website by country of production of drinks to make it easier to search for wines, spirits, beers of your choice from abroad.

Products and Services of The Drink Shop
Payment methods accepted by The Drink Shop are credit and debit cards. Customers can choose from 4 different delivery services in the checkout process: 3-day delivery service is charged at £4.99; 2-day delivery is £6.99; next-day deliveries are charged at £8.99; Saturday delivery service is available at £10.99. For deliveries to addresses outside of the United Kingdom, deliveries can take 5-12 days. European deliveries take between 7-10 days. The Drink Shop has returns policy: customers must inform The Drink Shop within 14 days of their intention to return orders and then have 30 days to return the items. Refunds are processed in 2 working days.

Compliments, Complaints and Tips about The Drink Shop
Have you bought drinks from The Drink Shop? Did you find your desired products easily on their website? Did you find their checkout process to be straightforward? Did you need to return any items and what was your experience of their returns and refunds procedures? Did you have to engage with any staff to help with questions? Were your orders delivered on time? Did you find their support helpful and knowledgeable? Would you recommend The Drink Shop to friends and family? Please write a customer review with your feedback of The Drink Shop and rate their services and products. Read other customers' reviews so that potential customers will know what to expect from The Drink Shop.
Adam Dares To Try Out The Burger From Hell! | Man V Food