Reviews Drinksupermarket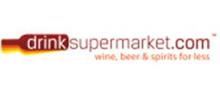 A glass of whiskey a day is said to be healthy for a person's heart. The same is said for a glass of red wine. Of course, a good drink with friends and family is a relaxing and pleasurable experience. Many people enjoy pairing wine, beer and spirits with their meals, to celebrate and even to collect. Where can you buy drinks online? Which online drinks retailer is reliable and reputable. One such company is called Drinksupermarket. To find out about their delivery services, their range of drinks, their mixed packages, and customer service, you would need to be an actual customer of Drinksupermarket to know. By reading reviews of customers, you will gain insight into their business processes, how they handle their customers and how you can best shop at this business. It will allow would-be shoppers to decide whether to engage Drinksupermarket for business.

About Drinksupermarket
Drinksupermarket was founded in 2011 as an e-commerce business. It is based in London, England and has won its category in business awards such as West London Business Awards 2020, Drinks Retailing Awards Finalist in Online Retailer of the Year 2017, and was a finalist in the UK e-commerce Awards 2015. Customer can shop for whiskies, champagne, sparkling wine, wine, spirits, liqueurs, beers, ciders, mixers and soft drinks, miniature and big drinks, gifts, and accessories. Drinksupermarket's website also allows customers to find their favourite drinks by searching for brands. Each product category is further enhanced by allowing customers to filter results by price range and type. From Japanese whisky to Czech Republic beers, to wines from New Zealand and Spain, overproof spirits and pink gin, and luxury vodkas, to gifts such as Pink Gin Tasting Selections, Bruichladdich Port Charlotte 10 Year Old Whisky Gift Set, Marstons Classic Ales of England Mix Pack, and Pure Scotland Scottish Whisky Trail by Distillers Select Gift Set.

Products and Services of Drinksupermarket
Drinksupermarket accepts payment with the following services: credit and debit cards, PayPal, Google Pay, Apple Pay and Amazon Pay. Free shipping is available on orders over £250. Delivery takes 2-3 working days to receive within the United Kingdom and Drinksupermarket's website has a tracking function for customers to track their orders to delivery. Express shipping is available for 1-2 days' delivery from £7.95. A 30-days returns policy is in place for customers.

Compliments, Complaints and Tips about Drinksupermarket
Have you purchased any drinks from Drinksupermarket? Did you find their website easy to navigate? Was their checkout process simple and easy? How're about the methods of payment? Was their delivery service as advertised and did they deliver on time? Were any of your orders wrongly made up and did you need to return items? What was your experience of their customer support processes? Would you recommend Drinksupermarket to friends and family? We invite you to please write a customer review with your feedback, opinion, and experience of dealing with Drinksupermarket. Your insight will help other potential customers. Read other customers' reviews for tips on which brands, beers, and wines to try, as well as how their experience with Drinksupermarket was.
ASMR *PURPLE FOOD* JELLY DONUT, PEEPS, CANDY CORN, POPPING BOBA, ROCK CANDY, GRAPE CRUSH MUKBANG 먹방