Reviews Bakedin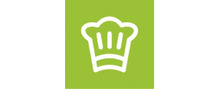 If you enjoy baking, it can be one of the most relaxing, creative and enjoyable activities you can do. Spending hours in the kitchen coming up with the next recipe can truly be a wonderful activity. Sometimes, however, it can become chaotic when the ingredients are not right, you're short on time, your kitchen tools are not appropriate for the recipe or you make a mistake with a new recipe you were trying for the first time. Bakedin is a company which wants to help its customers precisely in those areas in which baking can become a hassle. Read our customer reviews to find out if Bakedin has been able to help them improve their recipes and their pleasure of baking and being in the kitchen.
About Bakedin
Bakedin is a Basingstoke-based baking monthly subscription service established in 2013 by a group of friends who loved to cook and knew how to make time-saving, practical baking kit and accessories. Bakedin provides all the dry ingredients to their customers, in the exact quantities they will need, to simplify the baking process. They found lots of customers were drawn to the idea, the business grew and they now have their own recipes and sell to thousands of shops and online retailers in the UK, Europe and North America. Bakedin only uses quality ingredients, like organic flour from local farms, and kits can be stored for up to 6 months.
Tim Kennedy | Food Truck Diaries | BELOW THE BELT with Brendan Schaub
Products and services of Bakedin
Bakedin offers two kinds of subscriptions: The Baking Club and The Bread Baking Club. The Bakin Club box contains a step-by-step recipe card for a new recipe every month, the dry ingredients and also some extras that may come in handy, like baking paper, testing skewer and butter measure. The Bread Baking Club comes with all the dry ingredients you need to make all kinds of bread-based recipes, such as leaves, buns, croissants and more. Some of the fresh ingredients clients have to add are eggs, butter, fruit and cream. Bakedin emails the shopping list on the day the box is shipped, to give the client time to shop for the fresh ingredients before the box arrives. If you are curious to know which recipes have been done in the past, you can head over to their website and in their Bake Shop area, you will find the Past Baking Club Boxes section which includes many of their old recipes. Baking Club and Bread Club boxes are suitable for vegetarians and vegans are also welcome to substitute fresh ingredients for vegan alternatives. The boxes are sent out in the middle of the month, around the 15th, and usually takes around 3 to 5 working days to arrive. Bakedin also has a section called The Cake Factory which allows you to design the cake you want to create and they will ship all the dry ingredients needed for it, including icing, sprinkles and cake mixes.
Compliments, Complaints and Tips for Bakedin
Have you already tried some of Bakedin's boxes and recipes? Are you a member of their Baking Club? If you are familiar with this company, we'd love for you to share some of your experiences and opinion. Your feedback can be very useful for other customers who are thinking about using Bakedin's services.