Reviews Crieff Hydro Hotel & Resort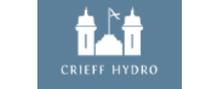 Do you want to escape the countryside for a holiday getaway? Are you searching for a weekend of hydropathic treatments to help your body recover from an injury or ailment? Have you considered a stay at a resort offering hydrotherapy with comfortable lodgings for families? If you've taken to online searches for hydrotherapy at hotels or resorts, you've likely come across Crieff Hydro Hotel and Resort. Hydrotherapy is a part of alternative medicine, occupational therapy and physiotherapy that involves the use of water for pain relief and treatment. Travel to such destinations for holidays and spa treatments is growing across the globe, as people learn about the curative features of natural medicines and relaxation therapies. Perhaps you've wondered what it is about hydrotherapy at Crieff Hydro Hotel and Resort is about, what they offer, and their customer service, and you can read real-world opinions and experiences here to make an informed decision before booking your stay with them.

About Crieff Hydro Hotel and Resort
Crieff Hydro Hotel and Resort was founded in 1868 as a hydropathic hotel in the town of Crieff in Perth and Kinross, Scotland. This is a family-run business which has expanded to include six other hotels in Scotland to form the Crieff Hydro Family of Hotels. The hotel also offers self-catering accommodation in lodges on their property, outdoors activities including a kids' play centre called Action Glen, venue hire for parties and weddings, restaurant and bar areas, as well as swimming pools, hydro spas, saunas, steam rooms and spa baths.

Products and Services of Crieff Hydro Hotel and Resort
The hydrotherapy treatments offered by Crieff Hydro Hotel and Spa have been in operation since 1868. Their hydro spas use high-pressure jets of water to massage users' skin to stimulate blood circulation. A hydrotherapy treatment usually lasts 45 minutes. Guests can pre-book hydrotherapy sessions as well as the use of the steam rooms, saunas, and spa baths for leisure activities. Guests are welcome to participate in bicycle riding trails, horse riding, archery and air rifle shooting, tennis, golf, hiking and trail running, a spa for leisure and they can also visit Crieff Hydro Hotel and Resort's Adventure Park and Action Glen outdoor activities for younger members of the family to enjoy. Crieff Hydro Hotel and Resort also has a cinema, a restaurant, bar, and tea gardens. Guests can book rooms in the hotel or opt for self-accommodation in lodges and cabins. The booking process involves selecting the number of guests, the intended holiday stay to check for availability and then selecting the room, lodge or cabin that suits their holiday requirements. Crieff Hydro Hotel and Resort accepts payment from credit and debit cards and Google Pay.

Compliments, Complaints and Tips about Crieff Hydro Hotel and Resort
Have you stayed at Crieff Hydro Hotel and Resort? Did your family go with you? How did you find their facilities and amenities? Did you enjoy their hydrotherapy sessions and spa treatments? Did you make use of their outdoor features and try their activities? Would you recommend the Crieff Hydro Hotel and Resort? We would love to read your customer review, insight, info and experiences of their rooms, their self-catering accommodation, their dining and their various activities, as well as their customer service.

By reading other customers' reviews and experiences, you can find exactly what to expect when visiting the Crieff Hydro Hotel and Resort, what to find in their rooms, and their hydrotherapy treatments.
Holiday scorpions with lyrics