Reviews Verisure Smart Alarms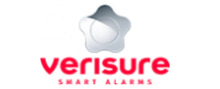 Nobody should ever feel unsafe or insecure in their home or business but, unfortunately, burglaries and intrusions can happen and the best we can do is prepare and anticipate so we can protect ourselves and the things that are most valuable to us, be that our loved ones, our business or our house. When looking for an alarm system, we want to find the best, most reliable system that is in the market, because it is not just about protecting what is most important to us, it's about getting peace of mind. Verisure seems to offer industry-leading monitored security solutions and claims to have almost 3 million customers who trust their services. Read our customer reviews and find out if their products and services have lived up to clients' expectations.
About Verisure Smart Alarms
Verisure is the name of Securitas Direct's consumer branch. Securitas Direct was born in 1988 and through its more than 30 years of history, has become a leading provider of alarm systems, with more than 18,000 employees and 3.2 million people who use their services and products for protection. Verisure processes an estimated 8 million signals from alarm devices per year and they have an average response time of under a minute. Verisure Smart Alarms are currently available in 16 countries: Spain, Sweden, Norway, Finland, Germany, Denmark, Belgium, Netherlands, France, Portugal, Italy, Brazil, Chile, Peru, Argentina and the United Kingdom. Verisure Smart Alarms is a partner of the independent charity Victim Supportwhich offers help to victims of all types of crimes in England and Wales. The Verisure Smart Alarms is ARC Gold-approved by the National Security Inspectorate (NSI), meeting the highest standards of this industry.
Customer Service - SNL
Products and Services of Verisure Smart Alarms
The services that Verisure Smart Alarms offer are many. Firstly, they have an Early Detection System to detect any potential intrusion even before it happens which, combined with their ZeroVision Alarm which takes immediate action by creating a zero visibility scenario within the property, they offer increased effectiveness and protection until the police or the Security Guard arrives. If an intrusion happens, Verisure Voice links your home or business to their security centre in seconds, where a security expert will help shield your home or business, and keep you and your loved ones safe. Also, the Verisure App has smart locks and plugs to connect and protect all of your devices, allows you to check on your home or business, control the alarm and change other settings remotely with your tablet or phone. All of Verisure's alarm systems have a lifelong warranty and technical assistance available 24/7 for all their clients.
Compliments, Complaints and Tips for Verisure Smart Alarms
If you already own a Verisure Smart Alarm system, we'd love for you to share with us your experience with this company and its products. Has the Verisure Smart Alarm system been useful to you? Are you satisfied with its products and services? Was the company, its security centre and technical assistance attentive, effective and reliable? Would you recommend them to other customers? Your feedback can be really useful to readers who appreciate first-hand accounts to help them with such an important decision as getting protection for your home or business.