Reviews Flight Delayed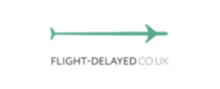 Was a flight you booked cancelled due to coronavirus? Did you know you are entitled to a full refund of the price of your ticket? Have you had other situations where your flight was delayed, cancelled or overbooked? Despite the law within the EU stating that airline companies are obliged to compensate ticket holders for cancelled or delayed flights, very often airlines will make this process extremely complicated and slow or refuse to pay, which causes customers to give up on their right to a refund since they don't often have the knowledge, expertise or time to go through the legal process. There are, however, services you can hire to do all the legal paperwork and communication with the airline company for you for a very low price. Flight-Delayed.co.uk offers to do just that and claims to have a very high success rate and happy customers. Read our customer reviews about Flight-Delayed.co.uk and get honest accounts from real customers who have gone through similar experiences and have sought Flight-Delayed's services.
About Flight-Delayed.co.uk
Flight-Delayed.co.uk is a website that defends the legal rights of customers who need compensation on a cancelled, overbooked or delayed flight, and has been doing so for the past 7 years with over 100 different airlines. Flight-Delayed.co.uk offers to assist customers, start working on your claim within 24 hours after they have submitted their information and go through the legal process for them with almost a complete success rate, with 98% of court cases won.
TOR Hidden Services - Computerphile
Products and Services of Flight-Delayed.co.uk
It's as easy as verifying the legal validity of their flight and submitting your claim in just minutes, with most customer's compensation being around £550and over 500,000 users have already used this service. Flight-Delayed.co.uk will only charge a fee of 25% if they succeed at claiming the compensation from the airline case. Customers don't need to pay any initial fees, or any legal or administrative fees during the process, and neither are they required to pay Flight-Delayed.co.uk anything if the case is not won. Clients are advised to be a bit patient since compensation can take up to 6 months but, fortunately, their success rate is very high. If you need to contact them, the best way to do so is by email at info@flight-delayed.co.uk. Flight-Delayed offers customer support in 10 different languages. And even if you don't end up using their services, Flight-Delayed.co.uk's platform is also a great resource to learn about your rights as a customer.
Compliments, Complaints and Tips for Flight-Delayed.co.uk
Have you already started a legal process against an airline through Flight-Delayed.co.uk? Are you happy with the way they are handling your legal case? Have they kept in touch with you and kept you informed of the way the case is proceeding? Do you maybe have a success story of a case you'd like to share with other readers or a not-so-happy story with a claim for compensation? Your feedback can be very valuable to other readers who might be going through a similar experience, let them know if Flight-Delayed.co.uk is the right company to help them with their situation.