Reviews Yark Beds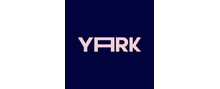 If you love sleeping and have some of the best moments of your life cozying up or rolling around the bed wrapping yourself up in blankets, then you probably appreciate the importance of having with you the best possible bed to make the most out of your lazy times. The good thing about these times is that the market offers so many possibilities to truly be able to find the bed you want and need for you and your bedroom. Yark Beds is a company which is making the most out of offering customers the possibility to customize their bed and build them just the way they want it. Since it's quite a young company, make sure you read other customer reviews to find out what their experience was attempting to create the bed of their dreams.
About Yark Beds
With Yark Beds clients can completely customize their beds using very easy and interactive online tools. Their aim is to give their customers total control about how you want every aspect of your bed to be like and look, from the design to the storage requirements, cutting out all the middlemen, keeping high quality in the final product and reasonable prices. They have a broad variety of fabrics, sizes and storage bed options to suit the user's requirements.
Products and Services of Yark Beds
To create your bed, which all start from £299, you begin by picking a size, which can be Double, King or Super King. Then continue by choosing your headboard, which can be Winged, Buttoned, Plain or Scroll. Your base, which can be Basic, Ottoman or Drawer, in which you also choose your storage options (as much or little as the customer wishes). Then you continue by choosing the fabric (they can send you a free sample pack so you can try them) and finally letting them know the date and place you wish the bed to be delivered. They promise to deliver the bed within 48 hours and the delivery is free of charge for Mainland UK. Yark Beds will keep in touch with customers throughout all the delivery process, including a live tracking service, to make sure clients and delivery services are coordinated and arrive at a convenient time. All beds come with thorough assembly instructions so customers can slot the pieces together and a 12 month warranty which covers bed parts like screws and hydraulic pistons. In regards to payment, they accept the usual Visa Credit, Visa Debit, Visa Electron, MasterCard and also American Express. They've also linked up with Klarnato offer more payment options. For more information about Klarna payments, head to their website.
Compliments, Complaints and Tips for Yark Beds
Do you own a bed from Yark Beds? If so, let us know how the customization and delivery process was, if you feel satisfied with the final product and if you have any extra tips for this company or for readers to improve the experience and service. Your feedback is of great value to other potential clients looking to use Yark Beds' customizing services.