Reviews The Modist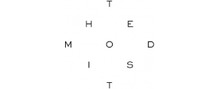 Muslim shoppers are the largest demographic of the modest fashion space. According to a recent State of the Global Islamic Economy Report from Thomson Reuters, they are expected to spend $368 billion on apparel by 2021. Even so, modest, elegant fashion isn't just for Middle Eastern women, it is a global trend that a lot of women from all cultures and parts of the world are interested in and which has been largely ignored by the usual fashion retailers and even the fashion market in general. The Modist is one fashion retailer that has opened up a very relevant conversation in these times, focusing on helping women who want to dress more modest have freedom of choice in what they wear and how they look, and they've been helping break down preconceived notions and build dialogue between fashion houses and this market niche. Read our customer reviews that users wrote about The Modist to find out if they've had a good experience shopping with them and if they recommend it to you as well.
About The Modist
The Modist is an online platform, founded in 2017, dedicated to high fashion, modest and elegant clothing, claiming to be the first of its kind. It reflects the interest of a large group of customers who, for reasons ranging from cultural to personal, want full-coverage stylish clothing. The founder Ghizlan Guenez's platform presents the public with luxury clothes from more than 180 designers such as Marni, Alberta Ferretti, Christopher Kane, Mary Katrantzou, Missoni, Oscar de la Renta, and Proenza Schouler, and has attracted customers from many countries, beliefs and cultures around the world. The Modist offers curated collections that present and inform customers about important details like length of sleeves, hems, necklines and opacity, how loose or fit it is and the thickness of the fabric. They also avoid old-fashioned versions of what people usually think a modest style is and their publicity features models of different races and religions, both wearing head coverings and not. They set themselves apart from competitors in that they present their customers with both traditional labels and modern mainstream brands.
Products and services of The Modist
The Modist features every kind of fashion item from silk dresses to sequin jumpsuits. They operate between London and Dubai, have a global logistics network and they ship to more than 120 countries around the world, with same day and next day services in key markets. They also provide their customers with free shipping and returns, and a support team which are available 24/7 and in 5 languages. They also have a seasonal print magazine, The Mod, which helps strengthen the online community interested in pushing forward this fashion trend. The magazine includes shoppable content, seasonal features, styling guidance, profiles and interviews, among other content.
Compliments, Complaints and Tips
If you are already a customer of The Modist or you've had some experience shopping with them, it would be great if you can share your experience and opinion with other users who may be thinking about shopping through their platform as well. Were you happy with the experience shopping at The Modist? Did you find their clothes and accessories interesting and a good fit for you? We would love to get some feedback from you!