Reviews The Fine Jewellery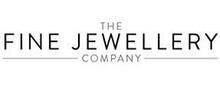 Are you searching for designer jewellery? Have you always found yourself drawn to vintage and antique jewellery? It is difficult to find such items that have been appraised for quality and authenticity and are in excellent condition. To search online will return thousands of such companies, and one of the names you'll find is The Fine Jewellery Company. Are they a trustworthy company? Are their products certified? What sort of materials do they handle? Do you also sell new jewellery item? All these questions and many others will be answered by customer reviews of The Fine Jewellery Company. Reading these customer reviews of real-world customers will help you to know exactly what to expect from this company and its products.

About The Fine Jewellery Company
The Fine Jewellery Company was founded in 2016 by Rob Halliday-Stein. It operates under the umbrella company JQB Limited and has its head office and showroom inBirmingham, West Midlands, England. This company is a jewellery store with an online shop offering a range of gold, silver, and platinum jewellery from antique, vintage, and modern-day eras. Items on offers come from a wide variety of styles and designs, both new and old. Their staff are fully qualified gemmologists and diamond handlers with 40 years' combined experience. Customers can shop for items by categories, namely earrings, rings, necklaces, pendants, bracelets, gold chains, and lockets. They can also search for items from wider filters such as men's jewellery, pre-owned jewellery, vintage jewellery, rose gold item, white gold, diamond jewellery, Tanzanite jewellery, engagement, anniversary, birthday gems, by British designers and jewellery ages. The Fine Jewellery Company also offers new jewellery sets such as 9ct white gold sapphire and diamond pendant and earrings set and an 18 ct white gold 1.50 ct ruby and 0.20 ct diamond flower cluster set.

Products and Services of The Fine Jewellery Company
Payment methods available are credit and debit cards and PayPal services. The Fine Jewellery Company offers free insured next day delivery on all orders with a 100-day returns policy in the event a customer is dissatisfied with their purchase. All jewellery is appraised by Safeguard, which is a subsidiary of the Birmingham Assay Office.

Compliments, Complaints and Tips about The Fine Jewellery Company
Reading customer reviews is so important for would-be shoppers as it offers them insight and info into the company, products, and services they're looking to make use of or buy. Real-world customer reviews of experiences and feedback (positive and negative) allow customers to make informed decisions on whether to shop at The Fine Jewellery Company. Please consider writing your customer review.

Have you bought from The Fine Jewellery Company before? Did you find their website's online shop to be straightforward? Did they deliver your order on time? Was the product in the quality as described in their website? Did you need to return any item for resizing or for exchange and if so, were the staff friendly and helpful? Would you recommend The Fine Jewellery Company to friends and family? Read other customers' reviews for more insight.
How to buy Product from Online | Online Shopping in Bangladesh | A to Z