Reviews Teddy Beau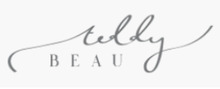 Have you ever spotted furniture in a movie or while on holiday in an upmarket hotel and wondered who made it and where to buy it for yourself? Have you wondered how you can change your home's style with a few pieces of furniture? The home decoration, interior design and furniture industry can sometimes be tricky, confusing and expensive without guidance from experts. Purchasing luxury furniture is just one aspect of transforming a room's style, but it is in the arrangement with other furniture and fixed aspects such as architecture that sets interior decorators apart. Finding online furniture shops is easy, but it is knowing which ones offer the best products, best prices and customer service. When shopping for luxury furniture, you may have heard of Teddy Beau and seen their products online, but you wondered about the prices, their quality and their customer service. The importance of real-world customer reviews and experiences of Teddy Beau will help you to know what to expect when shopping on their website, ordering their products and dealing with their customer service department.

About Teddy Beau
With offices in Staffordshire, West Midlands, England, Teddy Beau is an online furniture retailer specialising in the luxury market. Teddy Beau is stockists of 6 brands, namely: Hill Interiors, Deco Home, Birlea, Swyft, Rowico, Baumhaus, Shankar. Customers can select items from four product categories such as furniture, lighting, mirrors, and décor. Each category is divided into subcategories to offer customers deep menus of products to match their style and theme with the ideal product. On Teddy Beau's website, it offers a "Shop The Look" section where it highlights 3 defined themes of French Chateaux, Bohemian Traveller and Urban Chic to simply their products for shoppers to easily pick and choose products along those themes for their homes.

Products and Services of Teddy Beau
Shopping Teddy Beau's website is a seamless experience with payment services offered by American Express, Apple Pay, Google Pay, credit and debit cards, PayPal, and Shop Pay. They offer free shipping for orders over £100. For orders less than £100, a standard delivery service fee is £4.50 and deliveries are completed within 5-10 working days. Furniture and larger items will be delivered by a specialist courier service provider and delivery will be communicated with the buyer. They offer delivery throughout Mainland UK. Teddy Beau also offers a 14-day returns policy.

Compliments, Complaints and Tips about Teddy Beau
Have you purchased any items from Teddy Beau? Were you satisfied with their quality? Have you bought large furniture from them? How did you find their website's checkout process to be? Were the products delivered to your home on time? Did you deal with Teddy Beau's staff on the phone to confirm details of products or shipping? Would you recommend Teddy Beau? If you have answered any of the above questions, we invite you to please leave your reviews, experiences, opinions and ratings of Teddy Beau to offer helpful information to would-be shoppers too.

Read real-world experiences, customer reviews and information about Teddy Beau to here.
Online Shop စလုပ်တော့မယ်ဆို သိထားသင့်တဲ့အချက် (၅)ချက်