Reviews Stefania Mode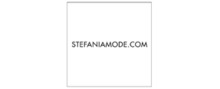 If you truly know and appreciate the art of fashion, its history and significance, look for a luxury fashion store which can offer customers unique pieces which are forward-thinking. Look for a store that does part of the work for you by presenting you with pieces that have been carefully chosen and that are progressive in the fashion movement. Stefania Mode may be the retailer where you can shop for fresh new looks but first, read our customer reviews and find out if their experience with this store has been as positive and worthwhile as you would expect it to be coming from a high-fashion store.
About Stefania Mode
Founded in 1971, Stefania Mode is a luxury fashion brand from Trapani, offering both womenswear and menswear. They are recognized for their very careful selection of high-end fashion pieces with an Italian touch. Stefania Mode quickly expanded through Sicily and the world, and its stores, recognized for their design and architecture, are located in Milano, Sankt Moritz, Cagliari, Trapani, Santa Margherita di Pula, the port of Favignana, Portofino and Porto Cervo. This retailer is continuing its growth into an omnichannel platform, taking care of both their online and offline presence, with its digital sales currently making up 65% of its total activity, and delivering to more than 180 countries. But this has not made them forget about the importance of physical spaces, with many of their stores undergoing architectural renovations and each one offering exclusive fashion collaborations to cultivate the customer's experience. They have also been investing in their warehouses to strengthen their operations and create a cohesive connection between all their systems. This, too, is aimed at keeping the brand up to date and taking care of its customer service.
Products and Services of Stefania Mode
Stefania Mode's fashion pieces always come from a highly individual point of view of how we dress today, and they always showcase a very strict selection of the season's key trends. Some of the fashion houses that they work with are Alexander McQueen, Alexander Wang, Balenciaga, Balmain, Bulgari, Jacquemus, Jil Sander, Maison Margiela, Marni, Celine, Chloe', Dolce & Gabbana, Dsquared2, Emilio Pucci, Fendi, Fornasetti, Givenchy, Jimmy Choo, Loewe, Prada, Saint Laurent, Stella McCartney, Versace, Vetements and more. They also sell Dita and Linda Farrow eyewear. Stefania Mode's accepts Visa, MasterCard, American Express, PayPal and Alipay. Once the client has received a shipping confirmation, the purchase will arrive maximum within 30 days after the confirmation.
Compliments, Complaints and Tips for Stefania Mode
If you are a fashion aficionado who already knows and has had experiences shopping at Stefania Mode, please share with us your thoughts and experiences so that other customers who may be interested feel more confident to head over to this Italian fashion retailer. Have you enjoyed your purchases at Stefania Mode and did you find their selection properly thought-out? Did you find their shipping service to be of quality and effective? Do you have any recommendations for Stefania Mode or for potential customers? Your feedback is truly appreciated.