Reviews Rolawn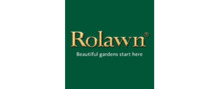 If you are in need of creating or renovating your lawn or garden, Rolawn might have the quality lawn or other products for your garden that you are looking for. They seem to get a lot of recognition in their area of expertise, but we recommend you find out what the customers think of their services, by reading customer reviews and feedback, so that you can be sure you are making the right decision when it comes to your garden and outside spaces!
About Rolawn
Rolawn, based in the North of England in the East Riding of Yorkshire, is UK's leading turf grower and supplier, and they are also very well known for their quality topsoils, barks, mulches, lawn seed, lawn fertilisers, top dressings and many other garden and landscaping products. Rolawn was founded in 1975 in Scotland before moving their head office to England in Elvington, York and finally settling down in Seaton Ross, East Riding of Yorkshire in 2017. They have been growing turf for over 45 yearsand also ventured into the topsoil market in 2001. Some of Rolawn's key customers include landscapers, builders merchants, garden centres, landscape product merchants, house-builders, landscape architects and designers, and online retailers and customers. At Rowlan they also recognise the necessity to create strategies and operating methods to reduce the environmental impact of businesses, so they claim to constantly review their production procedures and practices. And they are also part of the Greenfingers Charitywhich is focused on improving the gardens and outside spaces of children's hospices.
Products and services of Rolawn
Due to the quality of their products and services, Rolawn's products have been incorporated into various medal-winning gardens at The Royal Horticultural Society's shows. Other renowned clients include historic parks and palaces and leading horticultural broadcasters. Rolawn also has a very effective distribution organisation within the market, in agreements with recognized haulage companies with both bulk and pallet carrier networks so they can ensure effectivity and 24/7 availability. They have a lot of information available on their website so customers can look up all the questions that may come up, including a FAQ's section, a Newsletter, an Information Service that offers technical advice on how to take care of your turf and other products, and a Product Calculator so that clients can get an idea of how much quantity of Rowlan products they will use and which products suit their needs. You also have a section on their platform which offers to "Find a Stockist", from their nationwide network of stockists, including garden centres, builder's merchants and other suppliers. You just have to enter your postcode or town and the website will show you the one nearest to you. You can also filter results by type of product or type of stockist.
Compliments, Complaints and tips for Rolawn
Have you already made a purchase at Rolawn and are familiar with their platform? If you already had an experience buying products from Rolawn, we would love for you to share it with other users who are looking forward to hearing from other's accounts and experiences with this company to decide whether it is worth their time and investment!