Reviews PrinterInks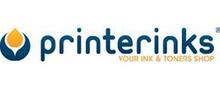 Do you have a printer at home, but you're always too cautious to use it? You would love to print a few family photographs to put into frames, but the price of ink for your printer makes you rather not do that. Printing documents at home are becoming more and more of an essential part of our computing needs. School projects and assignments require students to print at home, some college and university courses require students to print their essays, theses, and coursework to submit for grading. Some businesses can replace the ink in your printer for cheaper than the original supplier, and Printer Inks is one such company. How do you know what the price of your printer's ink will be to replace, and how do you know if it is worth using a business such as Printer Inks' services? Are their products as good or better than those from other suppliers? What is their customer service like? Taking the time to read customers' reviews, ratings and experiences of dealings and products with such companies will help you to form an impression in your mind of whether to do business with Printer Inks.

About Printer Inks
Printer Inks is an online printing supplies retailer. This company is based in London, England, and operated in the United Kingdom and Europe. It stocks and sells printer ink, cartridges, and toners since it was launched in 1983 as a retail store and created their online shop in 2003 to serve 1 million customers to date. Their inks are ISO 9001 Certified for quality. Their catalogue of products includes label tapes, printers, stationery supplies and office essentials. Shoppers will be able to choose from products from brands such as HP, Canon, Epson, Brother, Lexmark, Kodak, Dell, Samsung, Xerox, Philips, Olivetti, Apple, Sharp, Ricoh, and more.

Products and Services of Printer Inks
Printer Inks offers shoppers a Buy 2 Get 3 service on all compatible printer inkjet cartridges. Searching their website for your desired product is straightforward. Select your printer's brand, the printer's model name and number, and then the online shop will display the products available and compatible with your printer. Printer Inks offers free next-day shipping to all United Kingdom mainland addresses. They also offer a 100 percent money-back guarantee on all products. Returns are accepted up to 365 days after purchase.

Compliments, Complaints and Tips about Printer Inks
have you purchased ink cartridges or toners from Printer Inks before? Was their product compatible with your printer? Did you find their website's online catalogue of products easy to browse? Was their checkout process straightforward? Did they offer your preferred method of payment? If you dealt with their customer service department, how would you rate their support and assistance? Would you recommend Printer Inks to your friends and family? Please leave your customer review, experience, and rating about Printer Inks here so that other customers will know what to expect from this company. Read other customers' reviews and ratings of Printer Inks to see what they found about their customer service, products, and support.
HOW TO START AN ONLINE STORE + how i started a business at 22