Reviews Latelita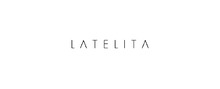 Do you want to spoil your someone special? Are you looking for jewellery for a birthday? Do you need jewellery for a wedding? Designer jewellery not only make statements but they also look unique and attractive. Men and women can wear jewellery to show off their outfits, their style, and their personality, and there are products available from under £30 to millions of pounds. A shopper needs to contemplate several aspects before buying jewellery: material, gemstone, cut, and design. The most important factor for shoppers to bear in mind is to find a reputable shop that sells genuine products with real gemstones. When buying online, it is important to find a trustworthy retailer. When looking for such an online designer jewellery shop, one name you might come across is Latelita. Are they reliable and legitimate? Do they deliver? What are their products really like? Only real-world customers who have bought from Latelita will know these answers. By reading customer reviews, would-be shoppers will learn a great deal about this company before spending any of their own money.

About Latelita
Latelita is a designer jeweller based in Southsea, Hampshire, England. This company was founded in 2012 as designers and retailers of earrings, bracelets, necklaces, rings, and men's jewellery. Customers can shop for products by type and by colour and gemstone types, namely pink jewellery, blue jewellery, green jewellery, brights, and neutrals. They also offer collections and sets, with their popular items being Evil Eye Jewellery, Angel Wings, Heart Jewellery, The Moon, birthstone jewellery, statement earrings, rose gold jewellery, bridal and wedding jewellery, bridesmaids gifts, wedding guest jewellery, animal-inspired jewellery, and items on themes such as The Bees. A website tool available to customers is their Gift Finder: customers can shop for items by birthday months and by occasions such as Romantic Gifts and gifts at a specific price range.

Products and Services of Latelita
Payment methods available to Latelita customers are credit and debit cards, Apple Pay, Google Pay, PayPal, and they are also able to use Klarna's finance services of Pay Later and Pay in 3. All orders include free shipping to all mainland United Kingdom address and it usually takes 2-7 working days for deliveries to be completed. Latelita operates a 14-day returns policy.

Compliments, Complaints and Tips about Latelita
We would love to read about your experiences and feedback (positive or negative) about Latelita. Your honest customer review will help other would-be shoppers know what to expect about this company, its products, and services. Have you bought products from Latelita before? If so, please consider writing a customer review. Did you find it easy to browse their website and was their checkout process straightforward? Did your order arrive on time? Was the product's quality as you saw it on their website? Did you need to return or exchange any items and if so were their customer service staff friendly and helpful? Would you recommend Latelita to your friends and family?

By reading customer reviews, you will be able to make better-informed decisions on whether to shop at Latelita.
online shop with me! (online shopping spree in quarantine)