Reviews Lampandlight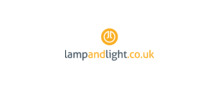 If you are looking to light up your home or workplace and need a platform that offers a wide range of products and great, effective and careful service, Lampandlight claims to be just that. They have a lot of experience in this industry and seem to offer great service and advantages. To find out if they can really live up to your expectations, read our customer reviews and find out the level of satisfaction from other users who already ordered products from them and can give you an informed opinion.
About Lampandlight
Lampandlight is a market leader and online specialist in the lighting industry within Europe, with over eleven years of experience and certified by Trusted Shopswhich ensures customers Lampandlight meet the industry's quality and safety standards. They are an international company which ships to the Netherlands, Austria, UK, Ireland, Belgium, France, Germany, Spain, Sweden, Poland and Italy. They also have retail stores in different cities in the EU and customer service offices in places like Krefeld, London, Krakow and Barcelona. They have in stock all types of lamps suitable for all types of styles, spaces and budgets, to help their customers create the atmospheres and cover the needs of their spaces. Lampandlight is a growing company that already stocks over 3000 products, suitable for all styles and budgets.
Products and Services of Lampandlight
Lampandlight offers lighting solutions for indoor and outdoor lighting, and you can also search for lighting by room or by light bulbs. Their platform also has an Accessories section and a Sales section. Their Lighting by Room section offers an interesting solution to make it simpler for you to find the lighting you need, by dividing products into living room lighting, dining room lighting, kitchen lighting, bedroom lighting, bathroom lighting and other spaces of the house or workplace. They also provide lots of interesting solutions for outdoor lighting, with options including outdoor pendant lights, bollard lights, outdoor ceiling or wall lights, spotlights, ground spotlights, lanterns, sensor lights and solar lights. All of their outdoor lights come with IP ratings to protect them from water ranging from IP44s to IP67s. And if you're struggling and need help finding the right light for your space, you can always reach out to them via their Chat service, submit your question and receive immediate assistance. Products that are in stock are swiftly dispatched with a free delivery service in the UK for orders above £50. If customers place their order before 7 pm it can be dispatched on the same day and delivered in 2 to 3 working days. And if you are not satisfied with your order, you always have a 30-day free return and refund policy, or you can choose to replace it with another product.
Compliments, Complaints and Tips for Lampandlight
Have you already bought lighting products from Lampandlight? Were you happy with the results in your home or office? Would you recommend Lampandlight to other customers looking to buy lights for their own spaces? Give us your feedback about this company so other users can make an informed decision when buying their products online.