Reviews Harrod Horticultural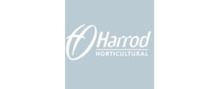 If you are passionate about your gardens, you surely appreciate the importance of having quality garden products and structures, and you probably want to find or already know some stores that can offer the range of products and quality that you are looking for. Quality is especially important in garden products since they tend to withstand harsher conditions and a lot more activity happens around them. Harrod Horticultural seems to be a lot of peoples choices when it comes to supplying garden products, but to find out if they truly live to people's expectations, read our customer reviews and find out what their experience has been shopping with them and whether they would recommend it to you.
About Harrod Horticultural
Harrod Horticultural are an established retailer based in Lowestoft, Suffolk with over 65 years of experience, offering a huge range of quality gardening equipment and products. They design and manufacture many of their products in the UK and many of the structures they sell are endorsed by the Royal Horticultural Society. They claim to be continually looking for new products to add to their gardening range with acid-etched steel garden furniture being their latest addition to their collection. Their best selling items and structures are garden arches, obelisks, pergolas, fruit cages, raised beds and plant supports. Many of their products come with extensive guarantees for their customers.
How to Start An Online Store In 6 Simple Steps
Products and Services of Harrod Horticultural
Their range of products expanded over the years, starting with their best-selling fruit cages and raised beds and including now garden arches and structures, pergolas, obelisks, plant supports, metal planters, garden furniture, trellis, netting, greenhouses, boot room, pest control products, composting equipment and much more. You will easily find their catalogue on their website where they showcase and share with customers their full range of products. The delivery for smaller items within mainland UK costs £3.95, the standard delivery charge is £4.95, and depending on the size of the package it can go up to £9.95-£19.95. The Islands, some parts of Scotland, Isle of Man, Isle of Wight and Northern Ireland have higher delivery charges. Harrod Horticultural aims at dispatching orders between 1 to 3 working days after your order has been received, and their shipping service delivers them within 3 working days. If the customer is not happy with their order they have 14 days to claim a replacement or full refund.
Compliments, Complaints and Tips for Harrod Horticultural
If you are already familiar with Harrod Horticultural's products and services,your feedback could be very useful to other customers who are thinking about making their purchases through this company. Do you own any of Harrod Horticultural's products and structures? Have you found them to be long-lasting, functional and of quality? Did you order from them online and, if so, did the parcel arrive on time and in good conditions? Were they helpful when you needed assistance with a purchase? Would you recommend them to others? Share the details of your experience with others so they can gain some insight into this company's services!