Reviews Ernest Leoty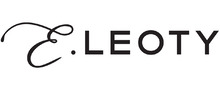 If you are a fan of culture, sustainability, fashion, and also, sports and leisurewear, and you are not quite sure how you could combine all of these interests together, at least you can rest assured that in the times we live in so many different blends and fusions are coming together to create interesting products and innitatives. One of these could be Ernest Leoty's unique approach to athleisure and couture. If you are intrigued, keep reading to find out how all these elements can combine into one, and don't miss out on the customer reviews to find out if Ernest Leoty's products have lived up to their expectations.
About Ernest Leoty
This company draws inspiration from nineteenth-century Paris when Ernest Leoty invented the first modern corset which was more light and allowed for movement, and so Maison Leoty became the city's most renowned corset maker. Now this modern company, under the same name, aims at creating a lighter, more techy version of corsets, with smart cuts and elastic fabrics, made for movement, comfort and leisure. At Ernest Leoty they work with quality European sports factories to create activewear that is technical, luxurious and fashionable, and which is inspired and designed according to traditional French tailoring. Their items are made for working out, with functionality and comfort, without forgetting the fashionable aspect of it.
ONLINE SHOP WITH ME | ZARA, H&M, NA-KD | Julia Verbij
Products and Services of Ernest Leoty
Some of the products they offer are bras, crops, t-shirts, tank tops, bodysuits, leggings, tops, shorts, swimwear, knitwear, ski wear and loungewear. They have also ventured into sustainable clothing and you can find a section of their website dedicated to it. They also source high-performance fabrics from quality Italian mills, work with technical experts who have designed clothes for Olympic athletes, rely on talented corset makers from France and test all their items to ensure the quality of the finished product. At Ernest Leoty they want to make the effort to evolve into a more sustainable manufacturing process, so they are mindful of the social and environmental impact each manufactured piece has. That is why they have distanced themselves from the fast fashion culture, consider the quality of the textiles they use and their collections are completely manufactured at European factories which are subject to EU environmental and ethical standards. They regard themselves as part of the slow fashion movement and think of their products as investment pieces. When receiving a Leoty item, customers should know that the packaging is made from 70% recycled materials and is fully recyclable itself. Lastly, if you head over to their website and sign up to their newsletter you can get a 10% discount on your first order.
Compliments, Complaints and Tips for Ernest Leoty
Have you already tried out Ernest Leoty's luxury leisurewear? Did you find it comfortable and practical for doing sports or just chilling at home? Do you find the price to be fair and would you buy products from them again? Tell us all the details of your experience, since other readers can find your feedback quite useful to help them decide if they want to try out Ernest Leoty's products as well.