Reviews BikeZaar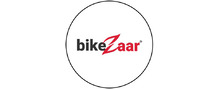 Have you been searching for a specific bicycle tyre? Or, how's about for the cheapest deal on tyre sealant, or new triathlon bars for your road bike? Searching the e-commerce giants usually results in the same parts being shown to you by different retailers at different prices and from different regions. What if there was a way to shop for those parts from local bike shops for swift delivery to your door? You've searched your local classifieds, on your bike groups and websites to run across the name bikeZaar, but you're not sure of their service, delivery or reputation. Read the comments, views, opinions and experiences from real-world customers about bikeZaar and its services to the cycling industry and community. BikeZaar is an online marketplace for independent bicycle shops to advertise their stocks, products and services in an online environment to challenge those of the established e-commerce variety. Customers are able to select their products, pay for it online and click to arrange delivery to their home.

About bikeZaar
This online shop aggregates products from independent bike shops, brands and distributors to market it on a digital platform to reach a wider buying audience. BikeZaar facilitates the transactions between shoppers and the local bike shops: no stock is carried by bikeZaar; all stock and sales are instead directed to independent bike shops. A platform such as bikeZaar allows small bike shops to compete against large retailers on an equal footing, with customers able to purchase products at the best prices without the complication of spending hours searching numerous websites for the best priced deal.

Products and Services of bikeZaar
Customers can search for products by brand, price range, product type, by colour, size, and if designed for men or women. Payment services used by bikeZaar include debit and credit cards, direct bank transfers, Google Pay and PayPal. The checkout process is fast, safe and secure. Delivery is by Royal Mail to United Kingdom addresses with shipping completed in 1-2 working days for major centres and 2-3 working days for the remainder of Mainland UK. Shipping charges are dependent upon the basket size. Priority services are available for UK customers and bikeZaar uses DPD courier service. For international orders, DPD and FedEx are used to delivers in 2-7 working days.

Compliments, Complaints and Tips about bikeZaar
Did you buy a bicycle or cycling product through bikeZaar recently? What did you think of their website? Did you receive enough information to help you make up your mind about a certain product? Was the website's checkout process simple? Were your preferred payment methods available? Did you need to call on the customer services department for assistance? How was the delivery service? Did the independent bike shop – the supplier – assist you with the correct product and service? Would you recommend bikeZaar? We have a customer review system that focuses on providing other customers with information about bikeZaar, its service and the products available for purchase on the website. Please leave your review, opinion, and experience of bikeZaar on our website to better help other customers.
Har Ek Maal ₹20 Rupees Only , World's Cheapest Online Shopping Website Real or Fake !!