Reviews AA Sports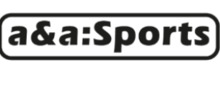 Are you a sports person? A runner, swimmer, football player or any other kind lover of sports? It takes tremendous discipline to make the most out of sports activities, but the benefits and satisfaction can be enormous. In the last decade or so, sports brands have increasingly merged with technology to create amazing results in their gear which have pushed the sportswear boundaries so, when looking for sportswear, make sure tobuy brands and items that support and motivate you in your activities, so that it is even more pleasurable and you can avoid injuries or discomfort. To find out if AA-Sports sells the sports gear with the quality and services you need, read our customer reviews and get some honest insight into this company.
About AA-Sports
AA-Sports is a sports clothing, footwear, equipment and accessories company for all kinds of sports including football, rugby, running, fitness, swimming and more. AA-Sports provide products for men, women, youth, kids and babies. They have over 25 years of experience in the business, a store on the outskirts of Manchester City Centre, and stock some of the most well-known sports brands. They also claim to be always looking to offer their customers new and modern sports products, so their stock and sports technology is always improving, and claim to sell them at competitive prices. They currently have an Affiliate Program which offers webmasters the possibility of earning between 10% to 15% of the sales of traffic referred from their websites.
Products and Services of AA-Sports
AA-Sports stocks a wide range of clothing, footwear, sports equipment and accessories from top brands including Nike, Adidas, Under Armour, Puma, Canterbury, Asics, Converse, Fila, Gola, Optimum, Reusch, Reebok, Sergio Tacchini, Speedo, Voi Jeans and more. Men's collection of sportswear includes sports clothes, hoodies and sweatshirts, t-shirts, vests, polo shirts, shorts, jackets, coats, swimwear, running clothes and jeans. Their women's sportswear collection includes hoodies and sweatshirts, t-shirts, vests, shorts, track pants, swimwear and running clothes as well. Kids collection includes hoodies, shorts, t-shirts, track pants, tracksuits and more. They also include a broad range of football items like t-shirts, shoes and goalkeeper gloves, swimming gear, and plenty of sports accessories like water bottles, sports bags, running gloves, running hats and sweatbands. Customers can also head to their Sales section to find many discounts and opportunities. AA-Sports offers free UK delivery on orders over £50, an easy returns process within 30 days of receipt. They have also partnered up with Zip, Clearpay and Klarna so clients can make use of the buy now, pay later services from these companies.
Compliments, Complaints and Tips for AA-Sports
If you have bought sports gear or sportswear at AA-Sports, we would love for you to share your thoughts with other readers who may need some honest insight from real customers to make a decision whether to buy from them or not. Did you find the item that you were looking for when shopping at AA-Sports? Was their delivery service on time? Was their customer service helpful and nice? Would you recommend this retailer to other customers? Your feedback is much appreciated!