Reviews Travel Insurance Saver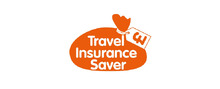 When going on a holiday, it is important to always do so with an Insurance cover, because you never know when those days that are supposed to be filled with joyful activities and memories can turn into days filled with worries. When travelling many unexpected situations can arise, you are more vulnerable because you are exposed to more variables and unknown surroundings, that is why it is important to choose travel insurance that offers all the coverage you need and also shows flexibility so that you don't have to pay for extras that you don't need. Before you make a decision, read our customer reviews and get some feedback from people who have already hired Travel Insurance Saver services to make sure this company can cover all your insurance needs.
About Travel Insurance Saver
Travel Insurance Saver is a part of Rothwell & Towler, a company that's been active since 1973. They are travel insurance specialist based in Exeter and with more than 40 years of experience. Clients can choose between 3 levels of cover with excesses as low as £50. They offer insurance policies that cover all types of needs and to clients with and without medical conditions. Customers can find a range of policy options, from the most basic, covering the essentials, to multi-annual trip option frequent travellers, winter sports cover, specified item cover (for things like jewellery) or rental vehicle insurance excess cover. They were also one of the first companies to offer cover for people with HIV and currently cover thousands of different conditions.
Products and Services of Travel Insurance Saver
The specifics of what your policy covers depends on the plan and cover type that you decide on. However, there is some coverage that is expected with most Travel Insurance Saver policies. For example, cancellation or holiday postponement, luggage and personal items, travel delay, luggage and personal items, agent's cancellation fees, personal liability, £10m emergency medical and dental costs, medical evacuation and repatriation. Travel Insurance Saver also covers pre-existing medical conditionsincluding asthma, anemia and high blood pressure, but customers should keep in mind that their Bare Essentials or Essentials packages do not cover pre-existing medical conditions, which means clients can access these insurance policies but they won't be covered on anything related to their pre-existing condition. And since customers will be travelling, Travel Insurance Saver also makes sure to offer these much-needed services: helping to assess and monitor illness or accident, arranging payment of medical and hospital bills, and translation in overseas hospitals. Comprehensive and Multi-annual policies will also cover post-hospital accommodation or the costs of a friend or relative to travel and accompany you while you are hospitalized. Travel Insurance Saver also offers coverage to people over 60 to 70 years old and to dependents, but they do come with certain conditions or can be subjected to evaluation.
Compliments, Complaints and Tips for Travel Insurance Saver
Are you familiar with Travel Insurance Saver? Have you hired travel insurance with them? Have you gotten all the coverage and assistance that you expected from them while travelling? We would love to know all the details of your experience since first-hand accounts can really give readers true insight into the quality of the services offered by companies, especially when it comes to something as complex and important as insurance.