Reviews Shaw Academy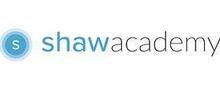 Are you looking to improve your resume and spice up your CV with more certificates and diplomas? Would you like to learn more about your industry? Do you want to change your career and would like to learn about a new profession? Online colleges and learning institutions offer the flexibility and convenience working professionals require to still learn in their spare time. But which college or online learning academy do you use? There are several of these, but you don't know which one is most reputable or reliable. One such name you might have seen is Shaw Academy and you're probably wondering if its courses are of a high-quality and are recognized in industries. Reading customer reviews from real-world people will give you the information and insight to know exactly what to expect from a company like Shaw Academy.

About Shaw Academy
Shaw Academy was founded by James Egan in 2012 as an online learning platform to offer students courses to improve their skills and knowledge in the workplace. They now offer more than 100 courses with 3,000 hours of learning content available online and have served 12 million students to date. A professional diploma course comprises of 4 modules; each module consists of learning for 4 weeks with 8 classes (2 per week) in 1-hour lessons. Exams, assignments, and tests are regularly scheduled as part of the coursework. Students can subscribe to Shaw Academy courses on monthly cycles: 1 month is €49.98; 3-month subscription is €33.33 per month; 6-month subscription is €29.99 per month; 12-month subscription is €16.66 per month. This company's headquarters are in Dublin, Ireland. All lessons are recorded; students can schedule when they attend each lesson; and, they can watch the content anytime that is most convenient. Shaw Academy offers a comprehensive customer support service for students to interact with teachers and lecturers, as well as with tutors to help them fill in any learning gaps. They also facilitate engagement on their Facebook Page for students to upload coursework, papers, and presentations for assessment.

Products and Services of Shaw Academy
Students can pay for courses by credit and debit card methods. Courses on offer for students to select include photography, marketing, design, business, finance, health, technology, beauty, music, and language.

Compliments, Complaints and Tips about Shaw Academy
Have you studied or completed any diploma course with Shaw Academy? We would love to read about your feedback and experience in dealing with this company. Your customer review will help other customers know exactly what to expect. Did you find their coursework up to standard with other material? Did your employer recognize the diploma from Shaw Academy? Did you engage with any of the lecturers or tutors and if so, were they friendly and helpful? Were you able to study different courses? Would you recommend Shaw Academy to friend and family? Please consider writing a customer review with your feedback and experience.

Read other customers' reviews to gain insight into the types of courses, how to access their learning content, and the ways to complete your exams.
Command & Conquer Generals: Zero Hour Hard Skirmish Gameplay [China Infantry General]