Reviews My Photo Puzzle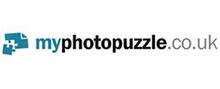 Are you bored of watching TV? Do you have a computer hard drive full of cute family photos? Is there an upcoming birthday and you're not sure what to get that person? Puzzles are fantastic fun and the variety available is sure to keep anyone busy for a long time. Transforming one of your photos into a puzzle will make for a great gift or an even more puzzle to build with someone special. But you might be wondering where you can get this made and which company you can trust to produce a high-quality photo puzzle. One such company you might have heard about is My Photo Puzzle. What sorts of photos can you have printed as a puzzle? Is it expensive? What are the different sizes of photo puzzles? Is this a reputable company? Do they have stronger customer service reviews? Only a customer of My Photo Puzzle can honestly answer those questions and offer insight into the quality of My Photo Puzzle's products and their level of customer service.

About My Photo Puzzle
My Photo Puzzle is an online puzzle shop based in Altenstadt an der Waldnaab in Bavaria, Germany. It was founded by Franz Trescher and the company has 30 staff members. All puzzles are printed onto 2.2mm puzzle cardboard with digital printing. The photo is laminated with a special adhesive to protect the puzzles from fingerprints, scratches, fading and water splashes. Each puzzle is punched and packed into a secure plastic foil before being packaged into a box. Individually designed puzzle boxes are also printed. Puzzles are created with 48, 100, 200, 500, 1000 or 2000 pieces. Puzzles also vary in size: all but the 1000- and 2000-piece puzzles are 48 x 36 cm in dimension. The 1000-piece puzzle is 64 x 48 cm while the 2000-piece puzzle is 90 x 67 cm in size. To use your photos, you will need to upload your best photos to their website. Images must be uploaded in JPG and PNG formats, and images with a minimum length of 1600 pixels are required for 48-, 100-, 200-, and 500-piece puzzles. For 1000- and 2000-piece puzzles, image lengths of 2500 pixels are required. Once your image is uploaded, the website will grade your image according to a 5-star rating for image quality with the best image qualities receiving a 5-star and 1-star images should be reconsidered as they will print out as blurry pictures.

Products and Services of My Photo Puzzle
Deliveries take 2-3 working days to be carried out at £4.99. My Photo Puzzle uses UPS couriers to deliver orders. Payments accepted by My Photo Puzzle are credit and debit cards and PayPal.

Compliments, Complaints and Tips about My Photo Puzzle
Have you bought a My Photo Puzzle from this company? What did you think of the quality of your photo on their puzzle? Was their digital printing sharp? Was their puzzle stamped correctly? Was the box a clear photo you submitted? What are your thoughts on their website's photo upload and checkout processes? Would you recommend My Photo Puzzle? We would love to read your honest customer review (with negative or positive feedback) of your experiences of their services and their processes.

Reading other customers' reviews will help potential customers to know exactly what to expect when dealing with My Photo Puzzle to make up their minds whether to enter into business with this particular company.
El General - Te Ves Buena