Reviews Admitad Lite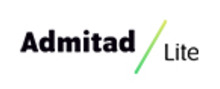 If you know something about affiliate marketing, even if you are just beginning to understand how CPA marketing works, it is important to find a way to get access to affiliate programs (which can be declined, for example, if your ad space doesn't have enough traffic), enter foreign markets and make sure that you don't waste any traffic. Admitad Lite helps you enter into this section of the marketing world with renowned companies that provide high-quality products. To make sure that they do live up what they claim, read our customer reviews and find out if this browser extension has truly helped them venture into the marketing world and make real profit out of it.
About Admitad Lite
Admitad Lite is a free extension for Google Chrome which customers can use to increase their revenue with just a computer and internet access. The first version of Admitad Extension was released about 5 years ago. Its aim is to provide publishers with the opportunity to head over to trusted online stores which are joined to the affiliate network of Admitad and create an affiliate link (deep links to certain pages). The extension simplifies the work of the publishers who sometimes have to struggle with many links and compare products of different advertisers. Publishers can simply share this generated link with their friends or subscribers, drive traffic and get rewards for each purchase that is made through these links. Admitad Lite claims to have worked with over 600,000 publishers, 30,000 advertisers and help them earn around $5 billion in sales in 2019. Some of the advertisers that they have worked with are Adobe, Emirates, Shein, Booking.com, DHgate and AliExpress. Some of the publishers they have worked with are Zozi, BeBack, E-Drop, HotDeals, Hugedomains.com and others.
General Hospital 05/26/ 2021 - GH May 26th, 2021, Latest Full Episode
Products and Services of Admitad Lite
Apart from generating a deeplink, users can add SubID tags to track their effectiveness. The Admitad extension has a Lite and a PRO version, each one serving different objectives. The Lite version was created specifically for beginners, to make it easier for them to begin their venture into marketing, even though anyone, experienced or beginner, may find it useful. Admitad Lite is simple to start using: just select a login name, email and language, without any need to look at ad space, traffic volume or other details. No need to buy or resell anything either, you just share the link with your friends and other contacts and get the percentage of the order amount that they purchase. When sharing links with many people like public Social Media accounts, the customer gets rewards if there happens to be several orders from their subscribers. Even for experienced publishers who are already familiarized with the terminologies and inner workings of these marketing strategies, with the Lite version they can get access to tens of thousands of advertisers and affiliate programs.
Compliments, Complaints and Tips for Admitad Lite
Have you signed up to Admitad Lite's extension already? Do you find it to be an effective way to make money? Have you found it easy to understand and use? Do you think there is room for improvement and what do you feel it is missing? Extensions and many other virtual applications are difficult to understand completely unless you try them, so it is natural to feel unsure about trying it. Your feedback and experience can be really useful to other users who are considering trying it out, so don't hesitate to share your insight with us!