Reviews Flavourly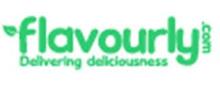 Craft beers are growing in popularity around the world. Thanks to the Internet, lovers of craft beer aren't restricted to brewers only in their town, city or country, but can find and sample craft beers created anywhere in the world by ordering a case over the Internet and requesting delivery to your home. Craft brewers aren't in the business of mass-producing their beers, and this is a niche product. As such, beerdrinkers have developed a culture around craft beers like that which surrounds wine. Which online craft beer shop do you buy from to deliver fresh beers? One such company is Flavourly. Are they reputable? Do they deliver high-quality products? Reading customer reviews will give you that insight into this company, its products and its customer service levels.

About Flavourly
Flavourly is an online drinks retailer specialising in all things craft beer. It was founded in 2012 in Edinburgh, Scotland, and still operates from that city as an e-commerce business. This company allows customers to buy craft beers and deliver to their homes. Flavourly collaborated directly with the craft brewers to create exclusive craft beers for Flavourly, and these beers are made to order meaning they are delivered fresh to customers homes by the case. There are around 21 different categories of craft beers available on Flavourly including IPA, pale ales, lagers, low ABV, gluten-free beers, stouts, IPL, wheat, Pils, Saison, Helles, and Flavourly Collaborations. There are 34 breweriesmanufacturing beers for Flavourly and they include 71 Brewing, Barcelona Beer Company, Black Isle Brewing, Brehon Brewhouse, By The Horns, Castle Eden Brewery, Downstream, Fourpure, Hilden, Marshall X Williams Brothers, Meantime Brewing, Reunion Ales, Tailgate Brewery, and Wild Beer Co. Beers are made in 8 different countries and shoppers can order beers by filtering for beers form a certain country such as Spain, USA, Ireland, Australia, England, and Scotland. Ordering cases can range from 6 beers in a case to 24 beers in a case; each is dependent on the brewers' supply.

Products and Services of Flavourly
Flavourly offers free shipping to all mainland United Kingdom addresses and orders will be delivered in 3-5 working days. Regular customers at Flavourly can take advantage of their Flavourly Credit offer: it is a discount linked to your account that you can use to deduct from the cost of your next purchase. Flavourly also offers a subscription service of deliveries of different 20 craft beers once a month, every second or third month. Also available is a membership to the Craft Beer Club; customers will receive 8 exclusive craft beers per month, an in-house Flavourly magazine, a snack and free delivery for £19.90.

Compliments, Complaints and Tips about Flavourly
Have you bought beers from Flavourly? Are you a member of their Craft Beer Club subscribe to their delivery services? What do you think of the quality and taste of their craft beers? Are they value-for-money? Is their delivery service efficient and what happens in the case of damaged bottles from transport? Would you recommend Flavourly to friends and family looking for craft beer online? We would love to read your customer review with your feedback, experiences and insights into the procedures and products of Flavourly. We invite you to please write your review as these are proven to help other customers to better learn about the companies and products.

You can read other customers' reviews of Flavourly to decide whether to order your next craft beers from this company.
The Most Iconic Food In Every State | 50 State Favorites